What is Home credit cash loan and how to apply?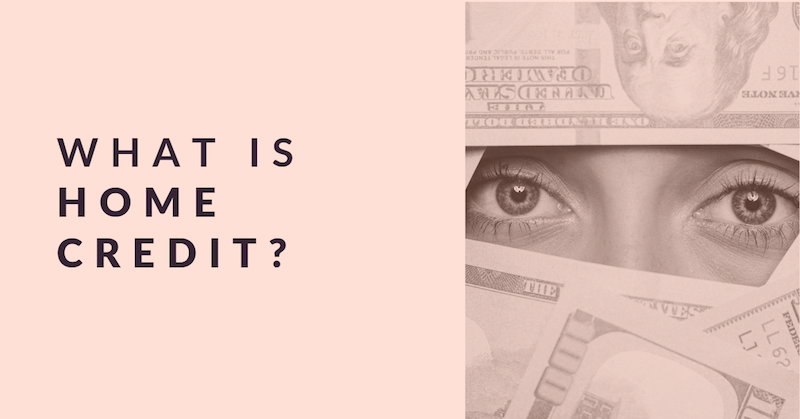 Home Credit is an international banking group established in the Czech Republic and based in the Netherlands now. The company has several branches around the globe. Particularly, there's a bank called Home Credit Philippines – it operates online and offline, provides different finance options, and attracts customers with easy-to-get loans.
Home Credit Philippines branches work in all regions of the country.
In terms of loans, this lender delivers two core offerings, credit cards, and set of promo products. We will review Home Credit Philippines cash loan packages, non-cash offers, and other services available for citizens.
Home Credit Loan Review
To start with, there are two basic options: a cash loan delivered as a lump sum and a store-based product loan that covers the cost of specific purchases. Apart from these things, Home Credit delivers credit cards, credit insurance, discounts, and trading services, health plans, etc.
The company's interaction with clients is based on the native Home Credit app, mostly. As well, you can get in touch with operators in land-based offices, email the firm or call it. It's pretty simple to find the offer you actually need. Further, we will focus on loan services and also will briefly cover other options available for customers.
What are the products of Home credit Philippines?
The entire list of online loans and offline service examples looks as follows:
Standard loan – a non-cash package that allows users to get costly goods without paying at once. Instead, they will have to repay monthly installments regularly.
Cash loan – a lump sum that is provided to a borrower instantly, just like traditional personal loans.
Credit card – an active credit line based on Visa card. Grants access to several extra services like cashback and Smile rewards.
Credit insurance – stands for 120% of the initial amount. It covers all unpaid installments in case of the borrower's death and also grants benefits for families.
Health insurance – delivers specific insurance amounts that cover medical expenses in local hospitals and clinics.
Apart from these traditional options, requirements provide for minor bonuses. For instance, you can get 0% interest and a free last installment when applying for basic loans. Moreover, when buying specific smartphones with this loan, you can get a free prepaid plan from Smart, TNT or Sun. Hulog-Gaan service allows purchasing not only electronics and appliances but also less costly things like clothes and cosmetics.
How much is the interest rate of Home credit?
Let's start with the eligibility criteria. They're the same for all types of products. Firstly, you must be a Filipino citizen. Also, you have to be not younger than 18 and not older than 68. Finally, you have to provide proofs of income as an employed person, self-employed businessman, pensioner, etc.
Okay, let's proceed to the exact terms and conditions. Due to the fact that some offers aren't as popular as others, we will focus on three main examples. Meet the leaders!
1. Standard Loan
The most popular bundle provides for purchasing various goods using the system of installments. In short, you can come to a partner shop (check them in the lower section of the page, tab «Find a store»), choose the desired product, agree on conditions, make the first payment, and receive your stuff right away. Then, you will have to pay installments regularly.
Here are numbers that you can use:
Amount: up to P100,000
Eligibility criteria: two IDs from which at least one includes your address
Interest: varies from 29.28% to 73.13% depending on other conditions
Other payments: only 3% fee. Stores: over 3,500 points in large malls
Terms: there are periods of 9, 12, 18 or 25 months
2. Cash Loan
The company offers cash loans for new and existing customers with different conditions for each category. Generally, the process is simple. You only have to check eligibility, contact the lender, get approved, and receive money to your account or in the chosen bank's branch.
Here are Home Credit Philippines cash loan requirements for your interest:
3. Credit Card
The Visa-based card comes with a few useful features. First of all, it's not a loan but credit so you don't have to pay all the time. Repayments activate only when you use credit funds. Then, it's possible to pay offline and online where Visa is accepted. Other options include Home Credit Philippines customer service bonuses:
0% installment from partner vendors
Cashback and discounts at the selected shops
Cash advance via ATMs that accept Visa
Contactless interface
How to pay Home credit: Repayment and Refinancing Options
This bank accepts various payment methods so it's not a big deal to find the place/service to repay the loan. The most useful options are as follows:
Bayad Center: Available via a few points, including Robinsons, LBC, and PHLPost
Cebuana Lhuillier: Available via all pawnshops of this brand
ECPAY: Available via famous points like 7-Eleven and GCash
Mlhuillier: Available via services of this institution
RCBC: Available in the form of cash payment, ATM transfer, and online banking
SM Malls: Include SM hypermarkets, supermarkets, and stores
Advantages
0% interest with credit cards. To avoid high-interest rates, clients can pay for goods using the bank's credit card. It features 0% interest. Still, it's not a loan so be sure that this form of financing is suitable for you.
Convenient management via the app. Today, Home Credit Philippines app is a one-stop-shop for all the services you may need. View loans, check repayments, set schedules, and chat with operators if you have any questions.
Early repayment. The lender doesn't feature penalties for early payments so it's easy to return the funds before the actual final date. Moreover, by paying within fifteen days after obtaining the loan, you will not have to pay interest.
High flexibility. It's possible to choose the most suitable amount of down payment when you opt for a standard loan. Repayment terms are also customizable so clients can find the best option for their budget.
Insurance for customers. The bank's application forms also allow borrowers to order insurance packages. New clients can protect their funds with money insurance while existing ones are able to choose life insurance.
Quick approval. When you want to get a non-cash offering, it takes ten minutes on average to approve it. Home Credit Philippines cash loan review may take up to thirty minutes, though.
Simple application. To get the money, you will need two legit IDs. By delivering extra documents and proofs, you increase the approval chances. Sometimes, the bank also may ask for more proofs.
Disadvantages
Disruptive consequences of debt. The company suggests paying 3 days before the due date to avoid issues. Means, you can face late payment fees really often. This problem leads to further rejections, debt, and so on.
Not the most favorable requirements. Home Credit Philippines online loan requirements are strict. Citizens aged from 18 to 68 and with an income can apply for the money. Good credit history is required, too.
Potential debt accumulation. When you want to get some goods, remember about depreciation. High-cost items lose value. Thus, by purchasing them using a loan, you may end up with problems.
Home Credit Philippines Feedback
Daniel, 30. «With my passion for new cool gadgets, it's almost impossible to miss new versions. Thanks to Home Credit sales agent who offered a quick low-interest loan when I looked for a new iPhone, I return with a shiny purchase. Small repayments were affordable, too. Convenient and cool!»
Andrea, 49. «You know, it's difficult to make ends meet. Cash loans are the only way to cover daily needs. I'm a client of Home Credit for three years now. Have a bank account and a mobile app so can handle all loans and payments online. I also get access to lower interest rates and bonus features like discounts. It's my life now…»
Jack, 19. «I'm from the generation that doesn't like loans but accepts the importance of credits. Thus, I applied for a Home Credit Philippines online credit card once I reached 18. Got it quickly and, most importantly, with 0% interest for purchases in partner shops. Now, I can get what I want and build credit history simultaneously.»