Three rules for smart bank card use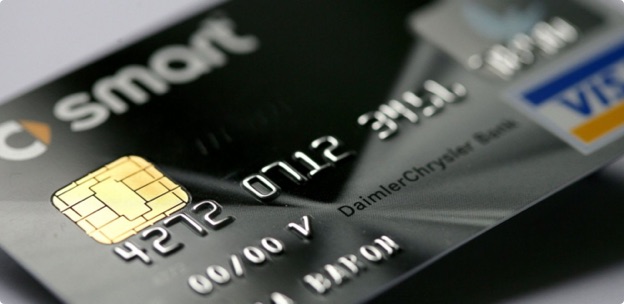 A bank card may be a handy tool if you use it wisely. Usually, the banks offer additional credit cards while issuing the debit ones. The advantage of constant availability of funds seems obvious; however, it can turn out to be not in favor of the borrower sometimes. Thus, in order not to suffer from frivolous spending money, remember three rules that will turn a credit card into a useful and profitable payment instrument.
1. Choose a bank with best loan options
The easiest way here is to choose a credit card that the bank issues in addition to a debit or a payroll one. In this case, however, you need to consider that:
Such credit card is not a personal one, hence the easiness to fake it. Your name and last name is written on a personal bank card, and there is also your photo on it.

There is a small or no credit limit on such a card.

Sometimes, the bank sets high fees for maintaining such a card and for other operations within it.
Generally, in order to use a bank card with more advantages and less disadvantages, please study the loan options carefully before opening it. You can use web resources for comparing different bank cards.
2. Plan your expenses on the card without going beyond the limit
The biggest drawback of a bank card is that its owner can unwittingly pull in the negatives. The control over spending money using card is much more difficult than with cash. Considering shares and attractive loan options from the issuer, it is very easy to become dependent on loans. This means you will have to give more, especially if the loan options of the bank card are not inviting.
It is good if you have a stable income and you are sure that you will return the debt on time. However, what if you salary is unexpectedly deferred or you are just not able to pay debts?
In this case, using a bank card will become burdensome, and it is very easy to ruin both the relationship with the bank (by obtaining the status of a debtor) and your credit portfolio. Therefore, it is important to thoroughly assess your capabilities or choose another loan product.
One of the shortest ways to obtain the right amount of money is to choose a quick loan on your card using the Cashcat website. There, you can find the best loan options and apply for all offers. The loan is transferred to your card account virtually immediately after the user's submitting the application to the site and approving by the lender. With the help of online loans, a person can return a part of his/her credit card debts on time and save him/herself from default and gaps in credit history.
3. Use bank card benefits but not for bonuses
An ideal dealing with a bank card implies the timely return of the debt and the efficient use of its privileges. Not every card option is useful and needed by the user. Thus, if you often pay with a credit card in certain places and the bank offers you cash-back (i.e. it returns part of the money spent on purchases), it would be a shame not to use this bonus. You should also use a grace period when you can pay a loan without any interest. However, if the option does not bring any benefits or you have to spend your money on it, it is better to reject such an offer. In all probability, the bank tries to either retain customers or raise its profitability with the help of such incentives.
Therefore, if you occasionally feel the need for some more money or you do not have sometimes enough money for living or some urgent things – just visit Cashcat and find the best loan for yourself! Our primary task is to provide people with timely financial information about the best loan options without physical visiting the offices, staying in long lines, and waiting for too long!