Ways of preventing the reject of an online loan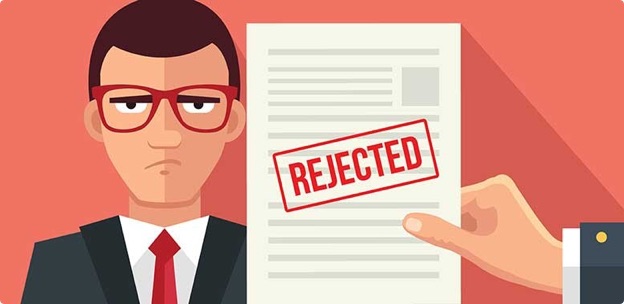 Online lending services, unlike banks, are more loyal to customers and reject less often. They don't require having a salary confirmation and show an income statement, but in some cases they may also reject an application for a loan. We will talk about the causes and how to avoid it.
Errors during filling out the application
Online lending helps in getting cash quickly, without bureaucratic delays and even without a trip to a company branch. The only thing you need to do when you want to take cash is to fill in an application on the site. It can be long (20-30 fields), but more often there are short forms up to 10 fields, like in Cashcat service. Cashcat collects minimal information about the borrower with the help of the application form. No disturb with calls and additional questions also.
The application will include contact information, information about the place of residence, family, monthly income and expenses, etc. It is important to fill it in without errors, especially in the fields for the introduction of the last name, first name, middle name, email. If the user enters incorrect information here, the Cashcat service will immediately indicate this and ask them to correct it. However, other services may miss the errors and simply refuse to loan, finding that the user is trying to deceive them.
Insufficient income
Online lending company is interested in the client's monthly income and expenses before issuing a loan. This is necessary to calculate how much cash can be given to a person correctly so that he will not have difficulties with repayment.
As Internet services take into account both official and unofficial incomes of customers, sometimes, users deliberately overestimate these figures for the sake of approving an application. But overestimation is not the best way out, because the loan will have to be returned along with interest, and with insufficient income. In such a situation this will be difficult. The late payment leads to higher interest rates and spoils the borrower's credit history.
A high volume of debts
Usually online services do not refuse loans because of open loans in other companies. But this point depends on how much money the user has to pay for a new loan. If it is enough, there will be no problems with obtaining funds, but if another loan creates an exorbitant burden on the borrower's budget, the application may be rejected.
Big loan arrears
A person with a bad credit history can't even try to go to a bank for a new loan. But it is not necessary to have a perfect repayment history to get a financial support in the Cashcat. It is enough not to be among "malicious defaulters" who repeatedly borrowed cash in different organizations and often missed the payday. The loans information is available in the credit bureaus; it is requested by all finance organizations that issue loans at interest.